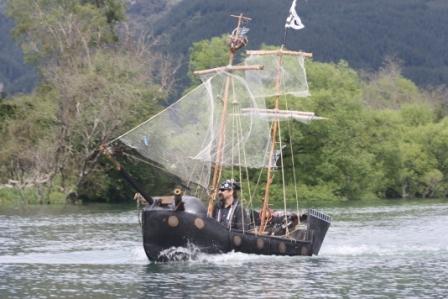 There are 5 events a year, which are all theme orientated;
February
Hikoi theme – Māori & early Settlers
April
Renegades Run: this one came out of pointing the finger at Covid ,as a number of our members were anti vac, and couldn't enter in when passports etc were mandated.
June/July
Break Out/ theme open – depending on tide & weather
Sept/Oct
Booty Run is now the "Nuks memorial Run" theme is Pirates & Wenches – depending on tide weather
December
Annual Fun Run: Theme is Christmas/Country of Origin.
Members come together as a whanau group, our criteria to become a member is:
Totally commitment to the Mighty British Seagull Outboard, ability to work as a group on and off the water, sense of humour, we don't do boring, and no PC, plus you have to pass the SL test.
We limit the number of members, and have a number of spaces available for Invited participants, which we see if they will fit in with the fleet,
Full details & contacts here on the official web-page
www.havelock.net.nz/TeHoiereSeagullFleet.htm