Auckland Seagull Overhauls Ltd
Seagull Outboard Motors, Repairs and Parts,
Full Service from quick repairs to a complete overhaul, we have serviced units for sale or trade yours in, serviced fuel taps on exchange basis. Large range of new & secondhand parts.
Supplying New Zealand, North Island & South Island, plus the Pacific Islands.
Contact John Crighton
PO Box 487 Te Awamutu, Waipa, Waikato, NZ.
Mobile 0274 855 654
Email: [email protected]
Expressions of interest sought for sale of this business
Simply Seagulls
Quality Seagull Outboard Spare Parts Supply within NZ
New & Used. Exchange Rebuilt Componentry. Gearboxes, Carburetors, Ignitions, Power Units, Driveshafts, Water Pump Impellers, Tank Transfers, Stainless Exhausts, Props. Most Parts for most Models. Reasonable Prices.
Supplying within New Zealand, No overseas orders please.
Contact Graham & Jan Keegan
P.O.Box 237 Waitara, Taranaki, New Zealand.
Ph/Fx 06 754-4056, Mobile 027 484-4301
Email: [email protected]
DVD Sales
Every year since 1985, a modest group of eccentrics assemble at the Karapiro quarry, ready to embark on the world's longest & most challenging Seagull outboard regatta. The Great Annual Waikato River Seagull Outboard Regatta draws contestants from all around New Zealand, all vying to conquer the mighty Waikato river abet with an unlikely choice of hardware.
The British Seagull outboard once touted as 'The Best Outboard Motor in the World' is now famous for all the wrong reasons. With a reputation for being hopelessly unreliable, the British Seagull is a relic of technology dating back to the second world war.
Birds of a Feather is the story of the seagull outboard regattas on the Waikato river where participants from all walks of life, battle 142km downstream subjecting themselves to an arduous two day challenge that will test their patience, tempers & humour. They don't have to be crazy, but it certainly helps!
DVD's of the 2016 event $25 + $5 postage
Contact by email; rexcharlton[at]gmail[dot]com
About Us
In 2005 the Mechanical Engineer & Seagull outboard enthusiast Rex Charlton founded www.regattaevents.co.nz It was a new online service. The concept was to provide up to date notices about upcoming Seagull outboard regattas. This later became www.seagulloutboard.com

You can Contact Us by email;
rexcharlton[at]gmail[dot]com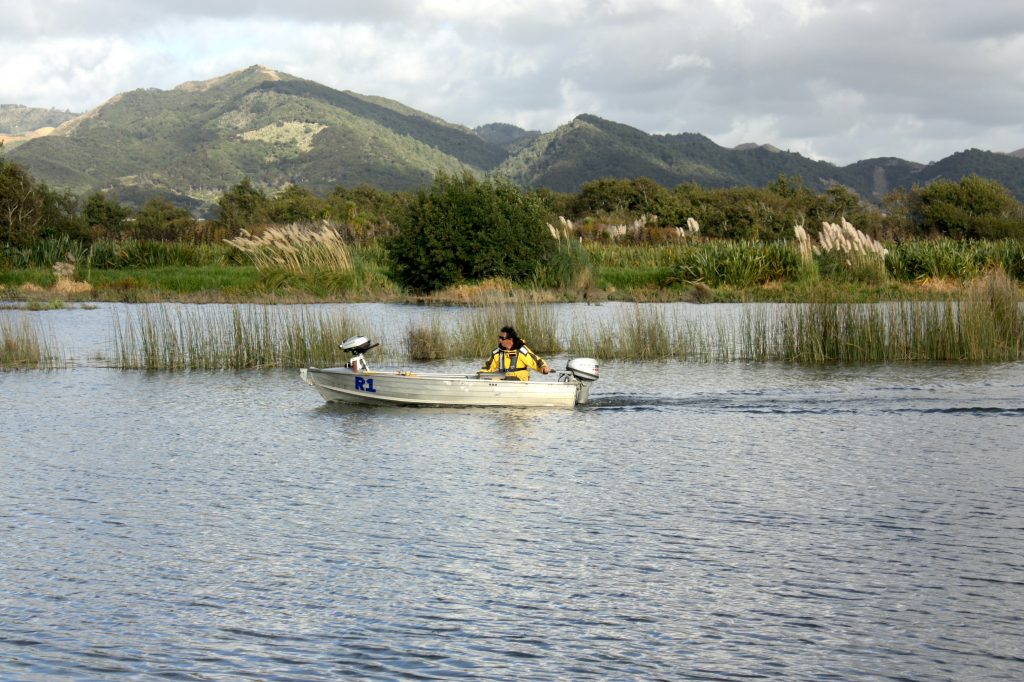 Gallery